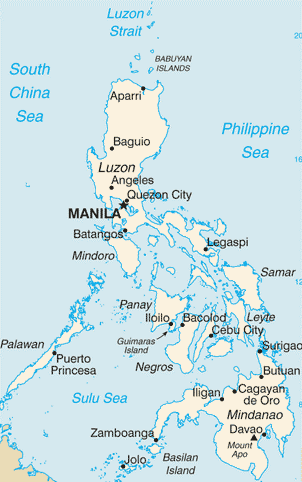 January 9, 1945, General Douglas MacArthur waded onto the shores of Luzon in one of the largest land invasions in the Pacific War. There are more than 7,000 nicked and wrinkled islands in the vast archipelago of the Philippines with Luzon the principal isle and Manila it's capital.
General Tomoyuki Yamashita commanded the Fourteenth Imperial Army and was waiting for MacArthur with a quarter of a million men.
The invasion at Lingayen Gulf was anticlamatic as Yamashita planned to wage a defensive war in the highland jungles in the north of Luzon. American troops waded ashore on the Lingayen beaches that were eerily empty.
With the Japanese refusing to join the battle at the coast, the Americans were left with two separate goals: pursue Yamashita north into the mountains and drive south for Manila. Winning Manila had to come first, but there was an obstacle.
American guerilla leader named Robert Lapham had spent the last three years living in the shadows, directing a band of Filipino insurgents in a protracted fight against the Japanese occupation. They had discovered 500 American soldiers in a squalid prison camp near the city of Cabanatuan.
These prisoners had been captured by the Japanese after the fall of Bataan and Corregidor. Many of them were survivors of teh Bataan Death March. For three years they had starved and slaved. Their fellow prisoners had died by the thousands because camp commandant refused to give them medication. At one time the Cabanatuan camp had been the largest POW compound in all of the Philippines, housing as many as 8,000 Americans. In recent months the Japanese had been sending able-bodied prisoners to work on ships and in the coal mines in Japan. Those left at Cabanatuan were the sickest and the weakest.
The guerrillas had been keeping a close eye on the camp and since the invasion of Lingayen Gulf, they'd become increasingly worried about the fate of the prisoners. The closer the Sixth Army drew to Cabanatuan the greater the chance the Japanese would massacre these prisoners.
They had every reason to worry. In August 1944, the War Ministry in Tokyo had issued a directive to the commandants of the various POW camps, outlining a policy for what it called the "final disposition' of prisoners. Bearing a chilling resemblance to actual events at Palawan, the directive stated:
When the battle situation becomes urgent the POWs will be concentrated and confined in their location and kept under heavy guard until preparations for the final disposition will be made. Although the basic aim is to act under superior orders, individual disposition maybe made in certain circumstances. Whether they are destroyed individually or in groups, and whether it is accomplished by means of mass bombing, poisonous smoke, poisons, drowning, or decapitation, dispose of them as the situation dictates. It is the aim not to allow the escape of a single one, to annihilate them all, and not to leave any traces.